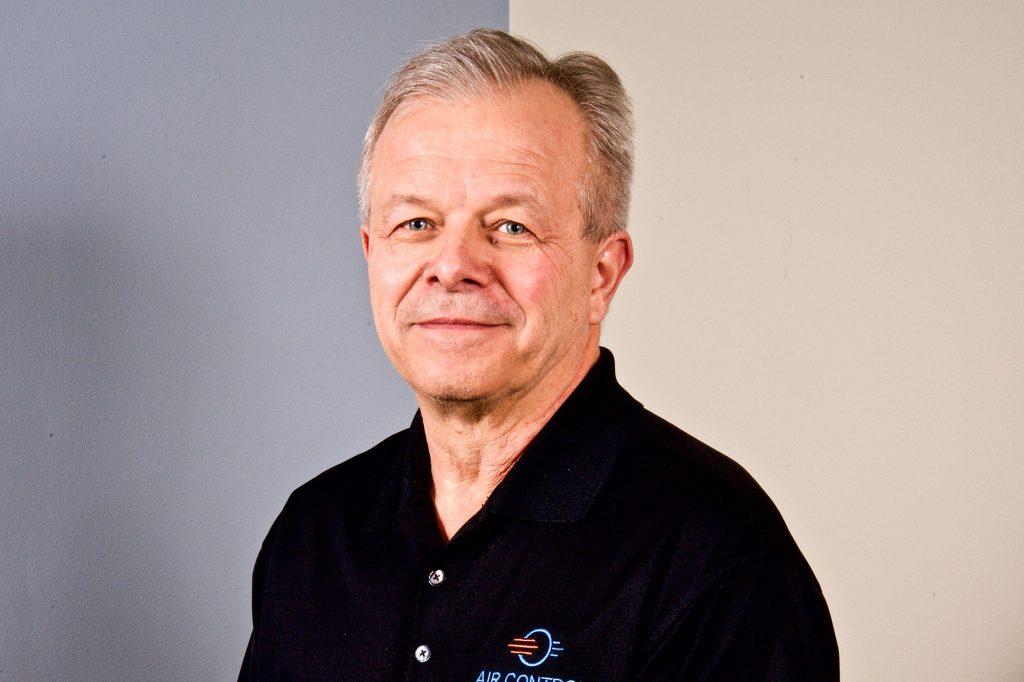 1. What's your name and job title? 
Project Manager (with a little bit of sales / business development thrown in)  I think I would describe myself as a "Jack of All Trades" as I've worked in a number of different positions in this industry. A project manager will typically manage a project from kick-off through the final inspection and commissioning. The project manager's involvement can begin at the design and negotiation stage or once a project  has been awarded. We review the scope of work and make sure that we are in alignment with the contract documents and project expectations. Moving forward we review the plans to look for any discrepancies and or conflicts, and when found decide what remedies should be taken to resolve them. Another facet of my job is negotiating purchases, and managing material costs to fall within or under the projects budget estimate. I will interact with the general contractor's project manager and superintendents and at times with the other subcontractors helping to coordinate our work and maintain schedule.  We do a fair amount of paperwork including putting together submittals, RFI's, change orders (including estimates), closeouts and lot's of emails.
One of the best aspects of my job is working with our field personnel. As the project moves forward we will review the scope of work, go over the what equipment and or vendors have been selected, then establish a timeline coordinating our work flow, and materials to maintain the project schedule. I try to work with our team to make sure we are working both efficiently, effectively.  Labor is our biggest variable and managing that so we come in on budget can be challenging. I look for ways to simplify tasks and will point things out to the crew as to what I think may be the most cost effective. I will also act as the quality control inspector, if I see something that I believe does not represent our best work, I will have them correct it. In this position as manager, we also act as mentors to our team members. Everything I learned was a result of someone with a lot more experience showing and teaching me about this industry.
I do enjoy selling projects and most of my long term customers have begun to use ACS to build their projects.  Selling to me has been more about customer service and seemed to go hand in hand with managing projects. When done right it seems to almost become self-generating.
2. What drew you to working with ACS? How has the company changed since?  
I had worked with ACS's piping division on a number of projects over the years as well as Derek Campbell from CSI so I knew a little about the company from them.  When my business partner and I decided to go our separate ways,  both Derek and Doug thought I would make a good addition to ACS. Coincidentally I had met Bob over 20 years ago and we informally talked working for ACS back then.
The company has been in the growth and a system modernization mode since I came on board. I've seen employee growth in all departments. Our internal systems, CRM and Sage have been upgraded and integrated making things much easier to access and manage.
 3. What are three interesting facts about you?
I used to race Enduro Karts
I've been in the trade for 41 years.
I lived in Merida Mexico as part of an exchange program when I was in High School
4. What is your personal philosophy?
If you want to be successful, learn to listen and listen to learn. You must start at the bottom of the ladder to get to the top. Say what you mean and mean what you say. Most importantly, treat people how you would want them to treat you.
 
5. What did you want to be when you grew up?  
A Doctor or a Pilot
6. What is something that you can't live without? 
My Family, without them, I have nothing.
7. What do you like to do on your days off?  
If I am not working in the yard or around the house my other interests include riding my bicycles, doing anything aviation related (going to the airports, museums, airshows and the simulator), and cooking.
8. Do you have a favorite work memory? 
I've had such a wonderful experience working here that I have a lot of great memories. All special and unique and each important in their own way.
9. Do you have any advice to recent hires?  
Take your time with your work and do it right the first time. Don't be afraid to try new things or ask questions.  Don't wait to be told what to do, find meaningful things to do and stay busy. Make yourself the most valuable employee.