Staying Cool with Minimal Downtime
Planned or unplanned, short-term, or long-term needs, ACS offers portable AC unit rental services when you need us most.
Our portable AC units are ideal for use as emergency, supplemental, and back-up solutions for your general office spaces in need of relief. We provide solutions, resources, equipment, and industry-leading service to get the job done.
At ACS, your comfort is our passion.
Let us keep you and yours cool during a repair or replacement of your HVAC unit(s). Our technicians are trained to install these portable units quickly to ensure minimal downtime.
Portable AC Rental – Emergency Response
Day or night – call us anytime, literally.
(800) 655-5504
Portable AC Rental Costs
Daily Rental: $50
Weekly Rental: $235
Monthly Rental: $715
Transportation and Installation: $225
Transportation and Installation: $225
Condensate kits available (additional cost, if preferred)
View Our Portable Units Information Sheet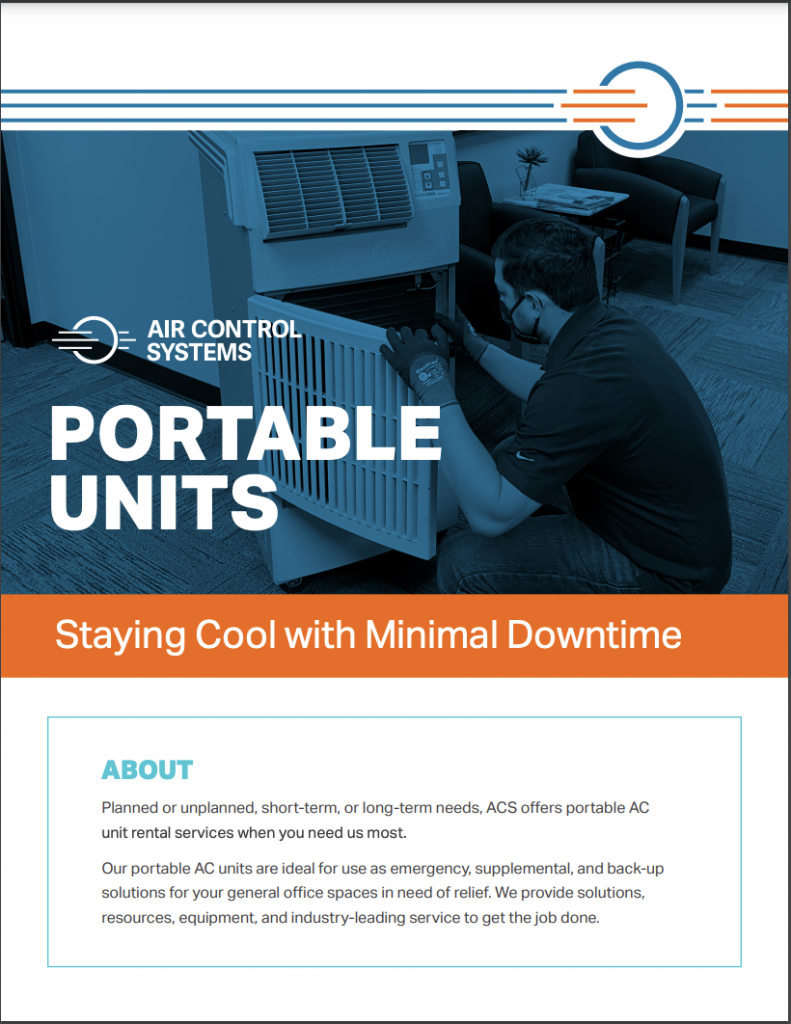 Download Now

 Contact Us to Learn More
Rent Today